sebcity wrote:

elgdav wrote:Core up to 19th floor now.

Walking down queen street and the building is already beginning to tower up high, I'm getting excited! Could we see Cardiff a mini Manhattan in the next 20 years?
If we get the John St tower and of course customhouse tower (hope st), perhaps another 80, 90 or even 105m! tower for no.5 cap qtr, maybe 2 at Central Quay and hopefully Crawshay Court, then given the close proximity of these towers on a medium size British city level, our skyline will be pretty impressive! I love the idea of train visitors arriving at Cardiff Central and being somewhat surprised at the scale of the buildings they pass in the city centre.
Mind you as it stands the train station itself will be a bit of a disappointment as they arrive in our metropolis!!
and approaching the city centre from the Bay via Lloyd George Ave...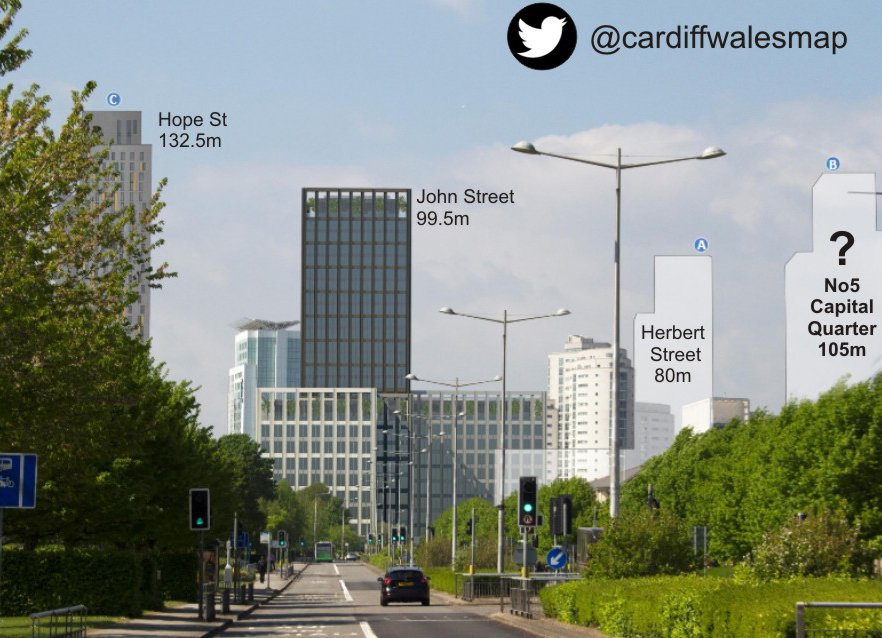 But the fact we've got Bridge St and Herbert St actually under construction and shooting up is in itself enjoyable to watch, and just those two will make a great impact on our skyline.
Pretty exciting times for those of us that appreciate tall buildings!!